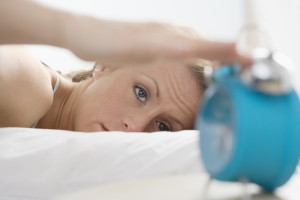 The alarm went off this morning when I was in the middle of a vivid dream. Has that ever happened to you? Reaching out an arm to switch it off, I curled under the covers again and tried to keep it going. I wasn't finished with it yet. I tried to resume what was happening when I was so rudely interrupted but it was hard to capture the exact images or feelings again. I was trying to force it and was unsuccessful. Instead I replayed the pleasant parts in my mind, filling my tank with the good feelings and releasing the unpleasant ones before arising and starting my day.
I find my waking dreams have a similar quality of elusiveness. As I create the work and life that I dream of, at times I fall into patterns of grasping for something just out of reach. I strive to make something happen and I can't quite do it. I then feel overwhelmed and unsure of the next step, falling back into confusion once more.
In contrast, at other times I have moments of clarity when I know exactly what to do next in my unfolding vision for my personal or professional life. I can see what direction I want my business or life to go and I respond to that certainty by confidently taking the next step towards creating that reality.
Can you relate? Do you ever flounder or lose your way in creating the dream you have for your life or work? Do you dance forward, backwards, and sometimes in place, as you create your dreams? I have observed a few things about the dream dance; this ebb and flow of clarity and confusion. I find it helpful to use the Energy Leadership process to rebalance myself when I flounder or get stuck.
When I am lost in confusion I react in two ways. First I sink into my fear which is often tied to a perceived loss. For example, even in the midst of things going well I sometimes focus on what is missing. I zero in on the aspects of the situation that are not as I had imagined it would be and feel sadness, regret, and disappointment. I sink into level 1, victim thinking, as we call it in Energy Leadership, and am swallowed up in "poor me" emotions. In this place I have no energy and don't want to do anything. I can get stuck here.
The next thing I do, however, moves me to level 2 energy, which we call 'the fighter'. I struggle. This often begins as inner conflict when I strive mentally to figure it out and create an action plan whose purpose is solely to alleviate the heaviness I am feeling in that depressed level 1 state. Life often is not what I thought it would be, and I experience disappointment, but I can choose not to dwell on it. In level 2 I begin to leave that energy behind perhaps by shedding some tears, journaling, or venting out loud. Whatever way I do it I am releasing my level 1 energy to move forward and eventually that feels better.
I move into level 3 energy as I take responsibility for my part of the situation. Often this occurs by taking a small step towards forgiving what, or who, has disappointed me. Choosing to be grateful for what is going well helps me to accept what is not as I had hoped it would be.
I also notice that there is a Divine presence in all my dreams, whether waking or sleeping. When I turn my focus to what the Divine is providing, and guiding, I find a peace and assuredness unlike anything that I can create in my own mind. This is the ticket to moving well past the low levels of energy and towards higher functioning and greater happiness. As soon as I make the choice in my mind to focus on the Divine my energy shifts and I am dancing with a plan that is unfolding daily. As I release the need to know what is going to happen next, and trust that I am being led, I receive peace. This is not an easy dance but I continue to hone my skills at it.
Releasing the need to figure it out, and accepting that my role is simply to be in the dance with the Divine, I develop trust. I know that God leads me every day. I don't have to see the whole picture or know the entire plan. I just have to show up and do today's steps which I am being divinely led to do. On the days when I feel lost, confused, and disappointed, I may take only one step and that is okay. On the days I feel confidence and clarity I dance full out. The ebb and flow of these days makes for an interesting life as I choose to participate in this dance of creating my dream.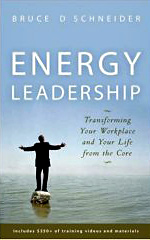 If you would like to learn more about the Energy Leadership process and how to use it to shift from confusion to confidence, contact me at 301-371-7460 or [email protected].
Save